Military Science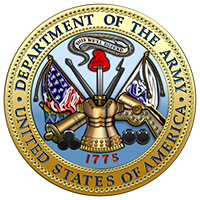 Five Things To Know About Army ROTC
Army ROTC is a career opportunity through leadership
Army ROTC is a premier leadership development opportunity and offers a Leadership Minor to both contracted and non contracted students
Outstanding Alumni Mentorship and Support Network
Paid internships
Travel abroad opportunities and adventure training (Airborne School, Air Assault School and Military Dive School)
Five Things To Know About Naval Science
Offers a variety of training and leadership opportunities to prepare you for a career as a Navy or Marine Corps Officer
Benefits include college scholarships, monthly stipends, and hands-on training
Established to develop midshipmen mentally, morally and physically
Each summer you will see the Fleet while serving aboard ships and squadrons
Camaraderie in an elite organization of students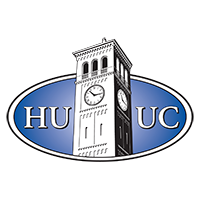 Five Things To Know About Military Affairs, University College
Tuition rate is reduced for Military related students to $250.00 per credit hour
Contact academic advisors: Kevin Marrow (757) 637-2310 or Aretha Hagwood (757) 728-6107
Career Assessments are always available, POC: Darla Paul-Dixon (757) 727-5873
Blackboard Support: (757) 727-5103
Point of contact for Military Affairs/ VA Certification and Information: Kristal Kinloch (757) 637-2993 or Shawna Mason 757-637-2593
Upcoming Events
There are currently no upcoming events.
Recent News
Lieutenant Alisha Maitland-White, Hampton University graduate Class of 2012, Speaks About Her New Position at ODU
HAMPTON, Va. (August 29, 2018) — Lieutenant Alisha Maitland-White, Hampton University graduate Class of 2012, has recently been assigned as an admin officer for the Navy ROTC unit at Old Dominion University. We did a quick Q&A with her to find out more about her position and where she's headed from here.
Hamptonians Spend the Day at Sea
HAMPTON, Va. (August 6, 2018) — Some Hamptonians got the chance to go to sea over the weekend. Going to sea encompassed riding on three vessels courtesy of the United States Coast Guard. Those present got the opportunity to ride on the Coast Guard's primary training ship, "Eagle." The Coast Guard Academy cadets receive practical training on navigation and operating the ship at sea. Dr. Jarris Louis Taylor Jr., Director of the Hampton University William R. Harvey Leadership Institute was in attendance, as well as LTC (R) Claude Vann, III (Class of 1977).
Hamptonian Colonel Kevin Russell, Accepts Command in Honduras
HAMPTON, Va. (July 20, 2018) — U.S. Army Colonel Kevin Russell, Hampton University Class of 1992, accepted command of Joint Task Force-Bravo at Soto Cano Air Base in Honduras on July 17, 2018.
Colonel Janeen Birckhead (c/o 1991) To Be Promoted to Brigadier General
HAMPTON, Va. (July 2, 2018) — Colonel Janeen Birckhead, Hampton University graduate class of 1991, will be promoted to Brigadier General on Saturday, July 14, 2018. This is a momentous ceremony where Birckhead becomes the 14th Hamptonian to reach flag officer status.
HU Military Alumna Speaks about President Trump's Meeting with Kim Jong Un
Hampton University alumna Asha Castleberry, who is commissioned through the Army ROTC program and is an adjunct faculty professor at Fordham University in New York, spoke on the Tom Joyner Morning show yesterday about President Trump's meeting with North Korea's Leader Kim Jong Un.
Hampton University Alumna Janeen Birckhead Becomes Commander of the Maryland Army National Guard
Hampton, VA - June 4, 2018 - Hampton University alumna, COL (P) Janeen Birckhead, graduated in 1991 from HU. Yesterday, in Baltimore, MD, Birckhead became Commander of the Maryland Army National Guard.
HU Army ROTC Students Travel Abroad for the Cultural Understanding and Language Proficiency Program
Three Hampton University Army Reserve Officers' Training Corps (ROTC) cadets traveled to Liberia, Germany and Romania for the entire month of June, 2016.
HU Alumni Inducted Into Inaugural U.S. Army ROTC National Hall of Fame
Hampton University is proud to announce that two former officers at the "Mighty Pirate Battalion" have been selected as national Hall of Fame Inductees.
Hampton ROTC Hosts 68th Annual Military Ball
Hampton, VA. – The Hampton University Army Reserve Officers' Training Corps (ROTC) hosted their 68th Annual Military Ball on Saturday, April 23, 2016 at 18:00 (6:00 PM). The event was held at the Virginia Air and Space Center located in Hampton, Virginia.
HU ROTC Celebrates 100th Anniversary
Hampton University's Army Reserve Officer Training Corps (ROTC) opened the program's weeklong celebration to kick off their 100th Year Anniversary Event with a Cadet Helicopter Movement exercise on Feb. 6, 2016.
Hampton University on hand for first-ever NATO News Conference for College Students
Norfolk, VA— Supreme Allied Commander Transformation (SACT), General Denis Mercier held a news conference for 11 local journalism students from Hampton University, Norfolk State and Regent during the annual Chiefs of Transformation Conference (COTC) at the Waterside Marriott in Downtown Norfolk Dec 9.
HU University College Opens Academic Advising Conference
Hampton University's University College (HUUC) faculty presented the opening session at the National Academic Advising Association 2015 Virginia State Drive-In Conference.